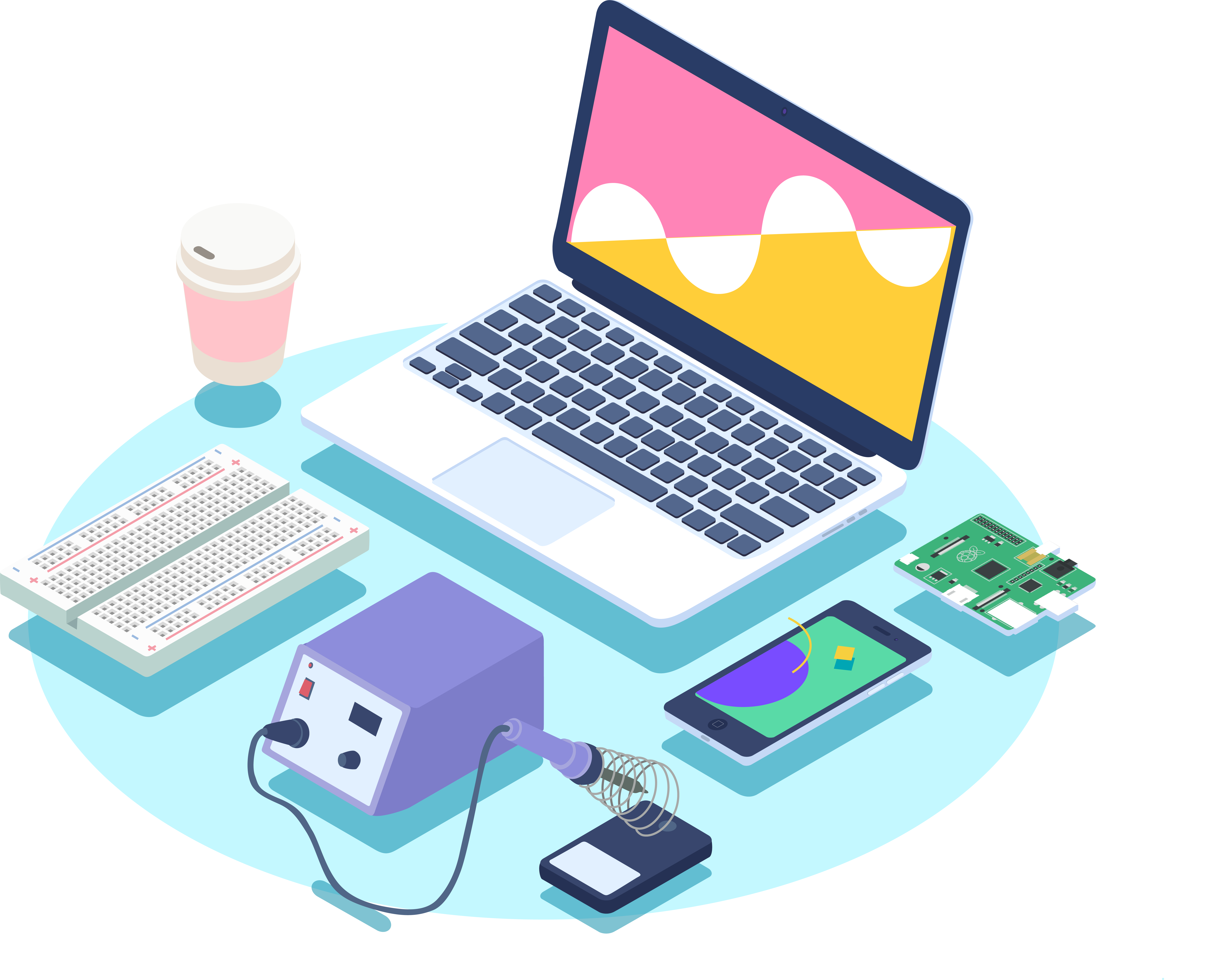 About
Join us to learn, network, and grow at ECE Day 2018! Our mission is to celebrate everything that encompasses the spirit of Electrical and Computer Engineering and bring awareness of all that it offers to its students, faculty, and beloved alumni. Find all the up to date information here!
Schedule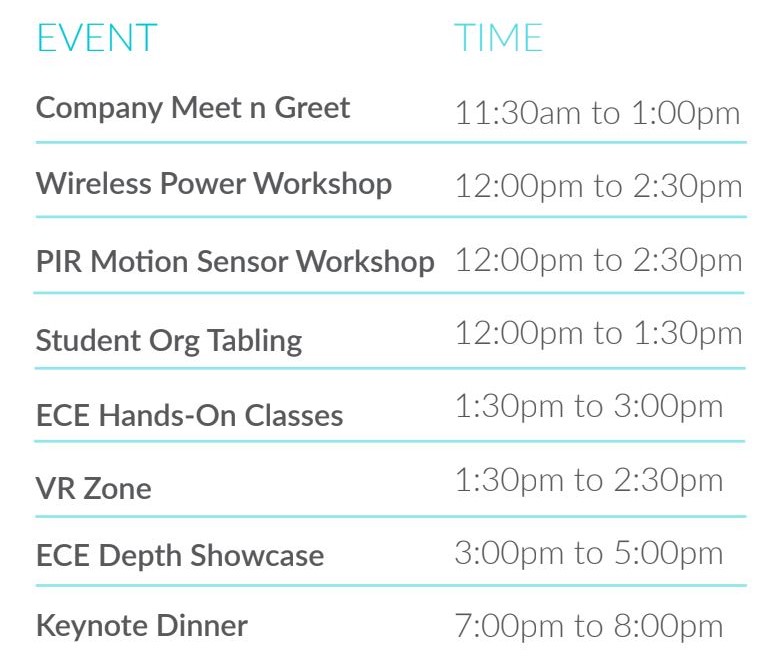 Workshop Sign Ups
Make sure to RSVP to the technical workshops taking place ECE Day 2018! These workshops are great opportunities to get hands-on experience with some of the technology that is present in today's electronics.
1. PIR Motion Sensor - A motion detecting device triggered by light or sound as per your preference.
Sign up at https://tinyurl.com/ecedayPIR
2. Wireless Power - A workshop where students will understand how inductive wireless power transfer works and use it to light up an LED
Sign up at https://tinyurl.com/ecedayWP
Company Opportunities
Cognex is accepting resumes for full-time positions here.
Sponsors and Partners