Come visit the ECE Tutoring Center in Jacobs Hall 5101
Monday through Friday
Check Schedule for Tutor Availablility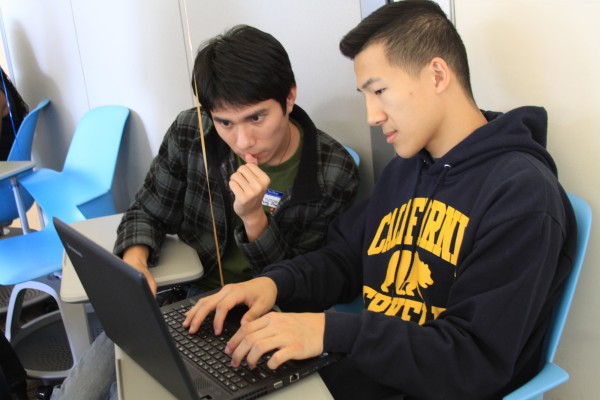 FREE DAILY TUTORING! WALK-INS ARE WELCOME!
Are you struggling in a course?
Get your questions answered! Better understand the course material! Meet your fellow ECE peers who would be glad to help!
TUTORS:
Samuel Sunarjo
Mihir Sathe
Austin Choe
Richard Garcia
Ferrill Rushton
Eric Fisher
COURSES:
ECE 15-65, ECE 100-109, ECE 143, ECE 153, ECE 161A-C, ECE 171A, ECE 172A, ECE 174, ECE 175A-B
For further information or questions, please email ecetutors@eng.ucsd.edu.