Eta Kappa New Year, everyone!
Lots of exciting events are planed for the new quarter, one of them being the Four-workshop-sequence Arduino Workshop.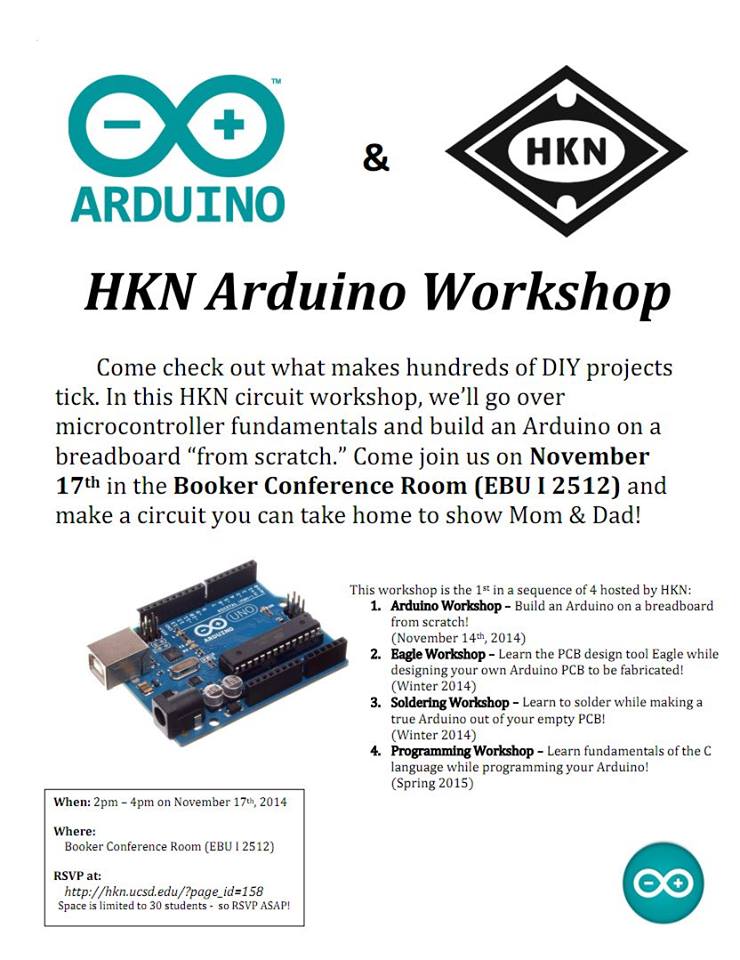 Flyer from last quarter
For those of you who are not familiar with Arduino, Arduino is a family of open-source microcontrollers that can be used for building digital devices and objects that interact with the physical world. It is great for incorporating into your next Do-It-Yourself projects!
While these boards can be purchased pre-assembled, we are holding a series of workshops in which you can build your own Arduino board from scratch! Here is a quick rundown of each workshop:
Workshop 1: Building your Arduino on a breadboard!
Workshop 2: Designing PCB for your Arduino using EAGLE!
Workshop 3: Soldering your Arduino components onto your PCB!
Workshop 4: Learning to program your Arduino!
We held our first iteration of Workshop 1 during November of the first quarter, and we had a great turnout. By the end of the workshop, many our attendees had a circuit set up that can communicate to the Arduino IDE on their computers.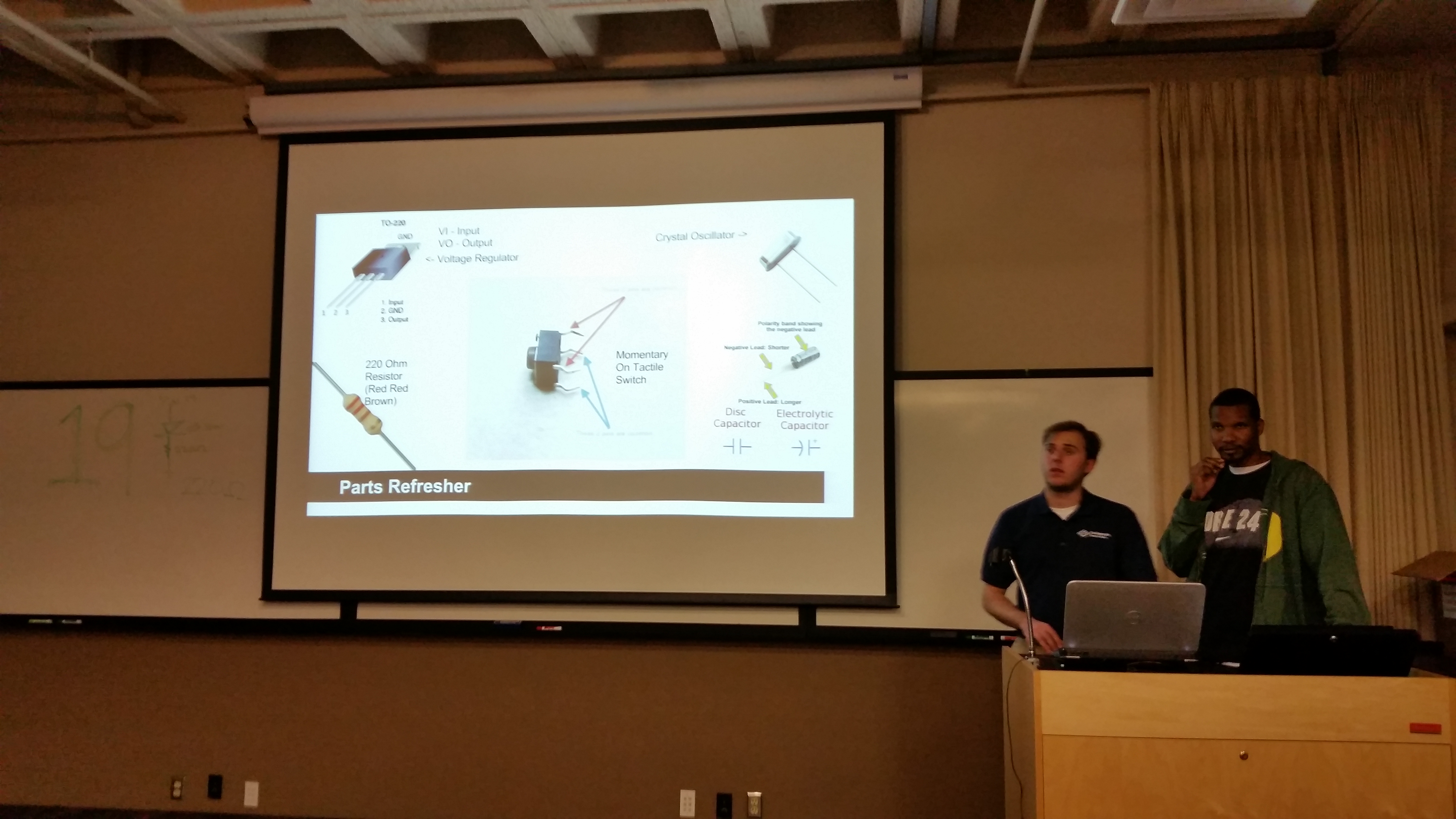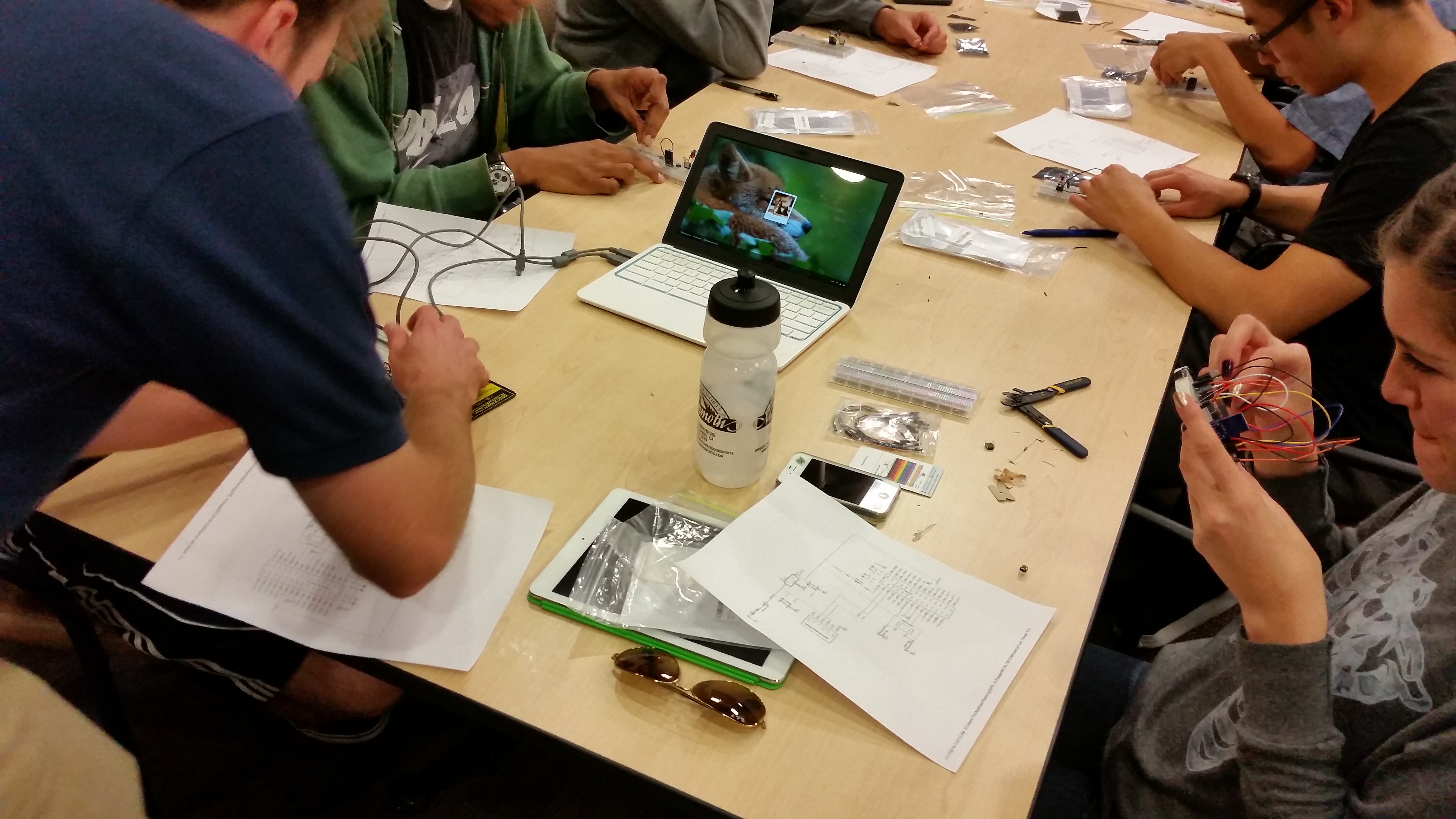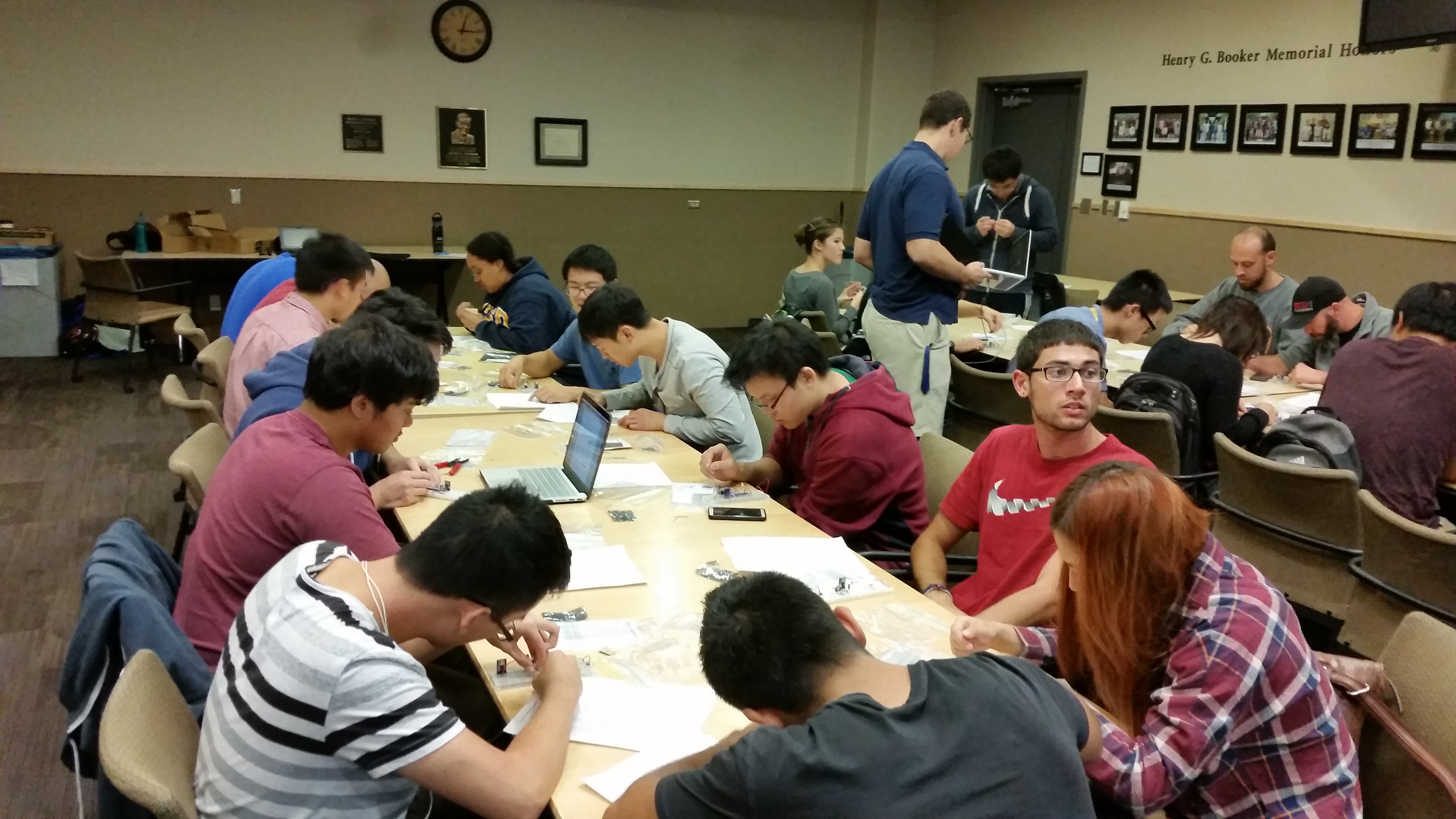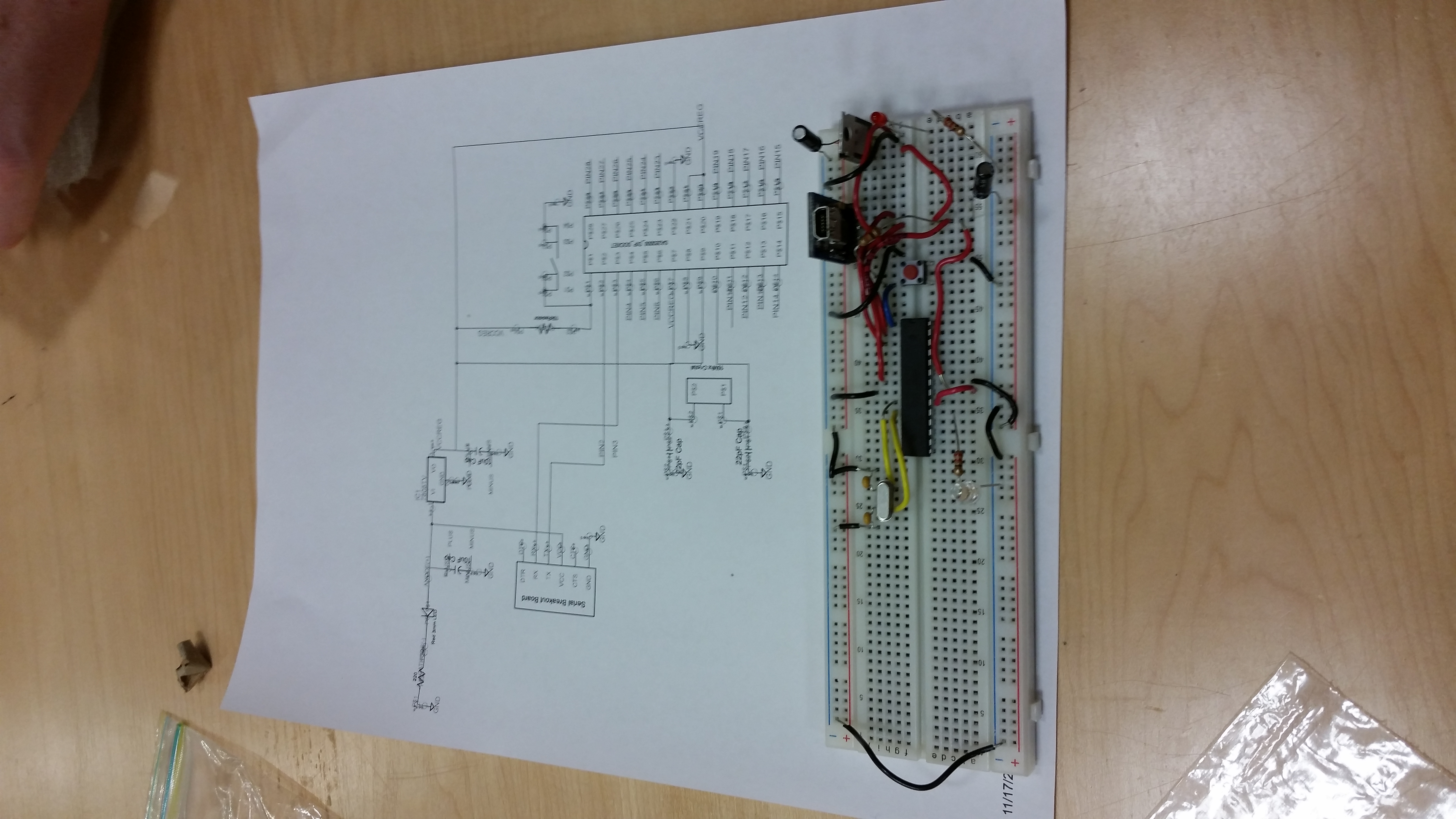 Due to the limitations on supply we were not able to accommodate everyone who RSVPed (The RSVP filled up within one hour!); however, since there was a lot of demand for this workshop, we are planning to host Workshop 1 for the second time during this quarter. Stay tuned for more regarding this event!
Workshop 2 (Arduino PCB workshop) is going to be held on the Friday of Week 2, January 16th! Learn more and RSVP through the Events page!